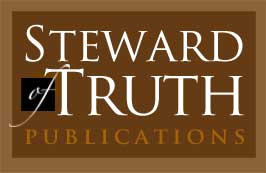 Nurturing Christ's Church with the Truth of God's Word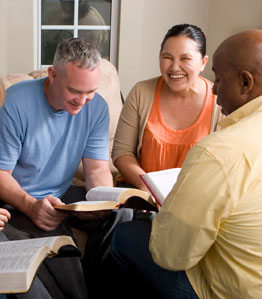 Iron sharpens iron; so one man sharpens another.Proverb 27:17
Though written for the individual, The Pleasure of My Father's Fellowship is a study that promotes involvement in a small Bible fellowship. (There is a Leader's Guide available for those who wish to start a study group.) Meeting around God's Word with others of like-mind and kindred spirit will significantly enhance your personal walk with the God of glory.
Your Bible fellowship will provide you with accountability
Being part of a small band of believers offers mutual accountability. Through encouragement and prayer, your small group will keep each other motivated to stay the course.
Your Bible fellowship will provide you with enriching discussions
As your Bible fellowship interacts with the Scriptures, each "key thought" will spark a short discussion. So, if there are five people in the group, you will have five brief Bible studies. Your times of fellowship will be saturated with enriching discussions around God's Word.
Your Bible fellowship will promote mutual mentoring
There is no need for anyone to prepare a lesson to teach. Each member will present an insight the Spirit of God revealed to him during the week. It will be a time of mutual mentoring.
Your Bible fellowship will provide you with spiritual fellowship
As the Lord God becomes the Centerpiece of your group's attention, and as each one draws closer to this same Object of devotion, an enhanced depth of joy and satisfaction will be cultivated among yourselves. You will enjoy true spiritual fellowship.