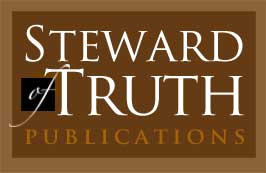 Nurturing Christ's Church with the Truth of God's Word
Go therefore and make disciples of all the nations, baptizing them in the name of the Father and the Son and the Holy Spirit, teaching them to observe all that I commanded you; and lo, I am with you always, even to the end of the age.(Matthew 28:18-20)
This is the Leader's Guide. Did you know that (at the time of this writing) roughly two billion people – worldwide – have never heard a clear presentation of the Gospel? And did you know that, every second, approximately four babies are born and two individuals die? Every second. And did you know that the Lord Jesus Christ has placed in the hands of His Church the responsibility of explaining to all of them how they can be prepared for eternity?
A Staggering Commission seeks to explain what the 21st century Church can do – and what She needs to stop doing – in order to faithfully fulfill Her stewardship of this great, this vast, this enormous, this immense … this extraordinarily Grand … Commission.
Except for our printed books, The Pleasure of My Father's Fellowship and More Than a God of Grace (Evangelism Booklets), Steward of Truth Publications offers all its courses and leader's guides for FREE. Please accept these discipleship resources as our gift to you.
Our prayer is that your life – as well as those you impact – will be transformed to more accurately and consistently represent the Lord Jesus Christ to a world that desperately needs to know Him.
WHAT'S INSIDE
The Staggering Situation Facing the Church
The Holy Spirit's Groundwork in Salvation
The Ministry of Evangelism
  Types of Evangelism
  Getting Into an Evangelistic Conversation
  Probing Questions
Subtle Compromises of a Great Commission
  The Distortions of the Cross' Deliverance
  The Deception of Political Activism
  The Distraction of the "American" Dream
  The Detriments of Inviting an Unbeliever to Church
  The Dangers of Premature Professions in Children
Appendix A: Principles of Evangelism
Appendix B: Discussion Questions