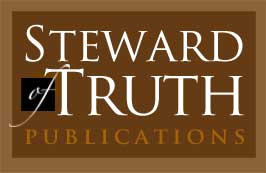 Nurturing Christ's Church with the Truth of God's Word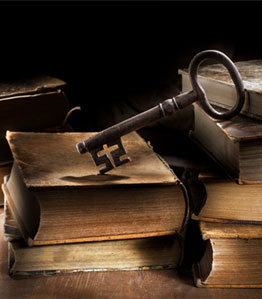 WHAT WE BELIEVE ABOUT THE BIBLE
The Bible is the fully inspired, inerrant, and absolutely authoritative Word of God.
WHAT WE BELIEVE ABOUT GOD
There is one God Who exists eternally in three Persons: Father, Son, and Holy Spirit.
WHAT WE BELIEVE ABOUT JESUS
Jesus is fully God and fully Man.

He was conceived of the Holy Spirit and born of a virgin.

He lived a perfectly sinless life.

He died in man's place, as Payment for man's sins, on the Cross.

He was raised bodily from the dead on the third day.

He ascended to the right hand of God the Father where He now reigns as Head of the Church.

He will return visibly in power and glory.
WHAT WE BELIEVE ABOUT THE HOLY SPIRIT
The Holy Spirit is God.

He regenerates, baptizes, indwells, and seals all believers at the moment of their salvation and controls them in response to confession of sin, faith, and obedience.
WHAT WE BELIEVE ABOUT HUMANITY
Humanity, created in the image of God, chose to rebel against God and, consequently, is condemned to eternal death.
WHAT WE BELIEVE ABOUT SALVATION
Salvation from eternal death is a gift from God that one receives through faith in the Sacrifice of Christ alone and is received entirely apart from works.
WHAT WE BELIEVE ABOUT ETERNITY
All humanity will be raised from the dead and judged.

Those who trusted in Christ Jesus for salvation will be resurrected to enjoy eternal life with God (the new heaven and new earth).

Those who did not trust in Christ Jesus for salvation will be resurrected to endure eternal torment apart from God (the Lake of Fire).
WHAT WE BELIEVE ABOUT THE RESPONSIBILITY OF THE BELIEVER
It should be the goal of every believer to grow in spiritual maturity through faith in the Lord Jesus Christ and obedience to His Word.

It is the responsibility of every believer to work toward the fulfillment of the Great Commission.

All worldly and personal ambitions should be subordinated to that supreme command of making disciples.
WHAT WE BELIEVE ABOUT THE CHURCH
All who are united by faith to the resurrected Son of God are members of His invisible and universal Church.

The local church is a visible expression of the universal body of Christ and is essential in the plan and purpose of God.

The purpose of the spiritual gifts is to strengthen Christ's Church to the glory of God.