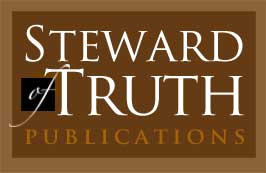 Nurturing Christ's Church with the Truth of God's Word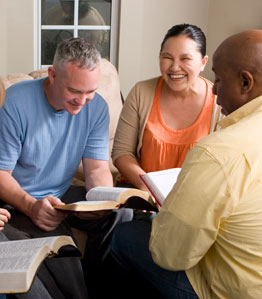 Discipleship
What is Discipleship?
Behold, how good and how pleasant it is for brothers to dwell together in unity!Psalm 133:1
Fellowship Around God's Word
Do you sometimes feel like a "lone ranger," trying to figure out the Christian life on your own? The Pleasure of My Father's Fellowship encourages involvement in a small Bible fellowship to help you:
Enjoy true spiritual fellowship with a small band of believers.
Engage in enriching discussions about God's Word.
Support each member of the Bible fellowship in his pursuit of the Father through prayer and encouragement

.
It is a time of mutual mentoring. Meeting around the Scriptures with others of like mind and kindred spirit will significantly enhance your personal walk with the God of glory. This time of fellowship around God's Word will answer the question, "What is discipleship?".
The Refreshment of a Bible Fellowship
Catherine was exhausted. As a nurse who assisted in cardiac surgeries, it had been a week with plenty of stress and not enough sleep. Tension and weariness had taken its toll. But now it was 7:00 on Thursday night, and Catherine had just arrived at her oasis.
As soon as she walked through Wayne and Barbara's front door, Catherine began to savor the air of refreshment. There in the Walkers' den were 14 others who shared one purpose: to enhance their relationships with God.
A rich pleasure permeated the hearts of this small Bible fellowship as they discussed their insights from God's Word. What lasted two hours seemed like 30 minutes. Each week they would arrive drained. And each week, they would leave strengthened. To their delight they were growing in ways they had often longed for but never experienced … until now. None of them felt alone anymore as they nurtured each other in their relationship with God.